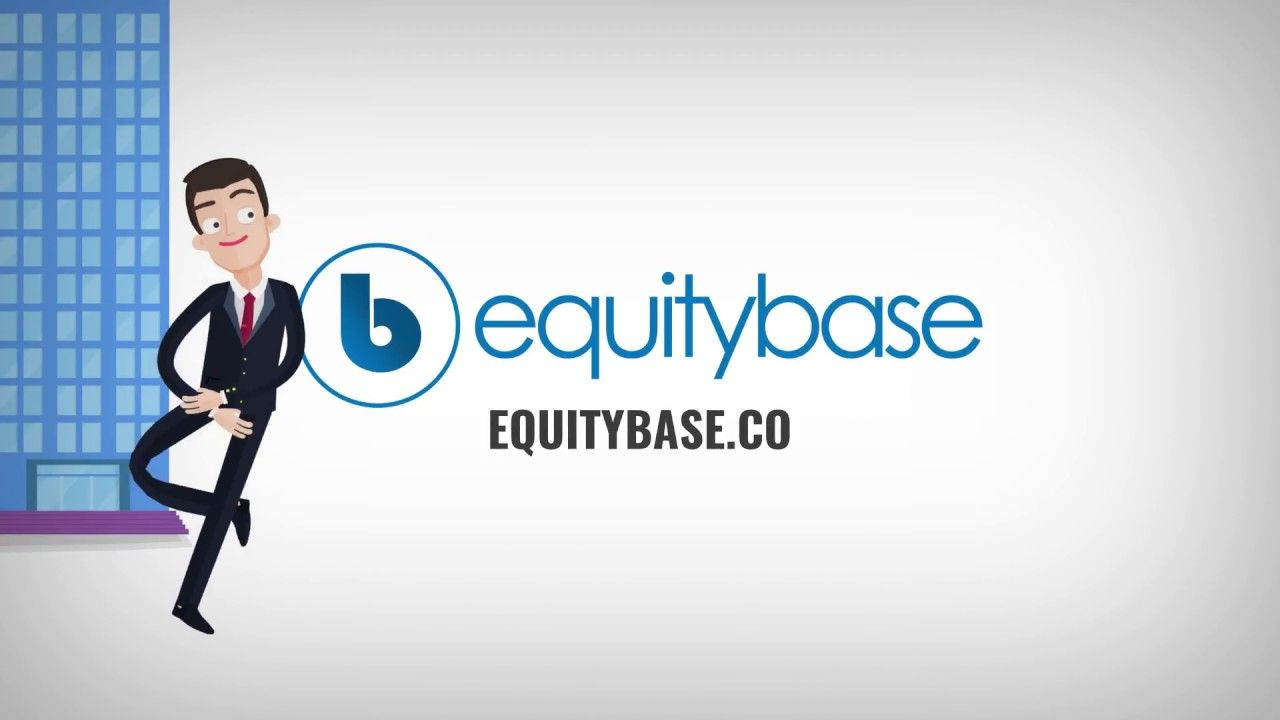 Today we prepare to another interesting topic for you called the equitybase security token exchange ecosystem so let's try to find out together what exactly is this and how it is working let's go.

So first of all just pay attention to the marks the marks are really high so well it is a fine 5.5 by the track ICO 9,7 by the ICO marks and 4.5 by the ICO branch so all the marks are really high.
I would like you to watch this a short video it's really intuitive and full of interesting information not very full but anyway it's it explains everything about this platform so let's watch it.
"Are you an investor looking to invest in commercial real estate worldwide within a lock-up period equity base has a simple solution give everyone the opportunity to invest directly in high quality commercial real estate without the middlemen combined with the liquidity of a stock but earnings of a private equity investment we operate diversify the real estate investment platform available directly to anyone online with blockchain technology the process of investing in the highest quality commercial real estate from around the world will be simple efficient transparent and fully liquid within an equity basis hybrid market platform users will be able to invest in economic rights of a property represented by each real estate offering REO within our equity investors will be backed by a physical real estate asset investors will be able to trade or liquidate the real estate investments at our equity exchange platform equity-based can help you solve your current real estate investment problems"
Became clear when analyzing different issues I always try to pay attention to this video is because it is here you can find the straight ideas from the developers in the shortest and the mores and descend of all forms

So that is why it's important to wash it on and of course it's really important when this video are useful so let's try to find out what does it mean equity base so here you can find in the explanation it's a world-first security token ecosystem enable finance and investment and trading on the blockchain
Here we can read the purpose of this platform but let's talk about the partners they already have a lot of partners really their list and also in the white paper and on the front page so but let's talk about the current problems in the sphere of investments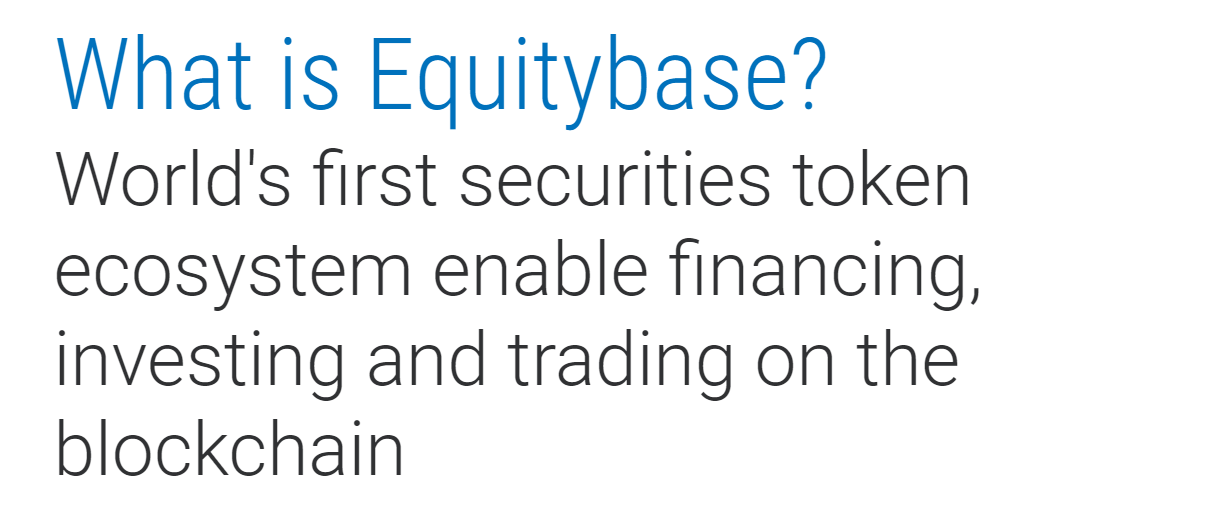 So I will read you this information and just add some of the some words first of all locking period equity investments has a long lock-in period ranging from 3 or up to 10 years so what is it the current situation is really ridiculous because for example who could know what will be in the future for example in the near 10 years so you must be sure that everything will go well in the near future to invest some money in the any companies
So it's disappointing factors from him another thing is for funding access traditional finance in China would take from 3 to 6 months to accomplish, so yeah it's absolutely true just when to add so you could also have a different in commodities during this period for example mistakes in the documents could prolong this process so another fact is the cost of credit so again 10 points to the guru offender because nowadays writing system also includes average indicators of the region
What is making hard to invest in some good services another interesting fact is about bearer of Android's is for example here you can find the words upfront costs a tremendous and it's absolutely the right word for this indicator because it's a well-known fact that you haven't got enough money so no investments for you and this is very disappointing
So are usually the mining of the minimum entry starts from thousands of dollars and this is really disappointing news for me another fact is low return so stock market over the past year so has average of 7% return Korea it's not so bad as mentioned because for example just imagine that your company for costs for about 1 billion dollars so 70 Millions you have any growth per year it's a huge amount is for me but it's for me of course I pity fact that this him is suitable only for the big companies I mean for the Giants really for the big boys not for the small companies or the average companies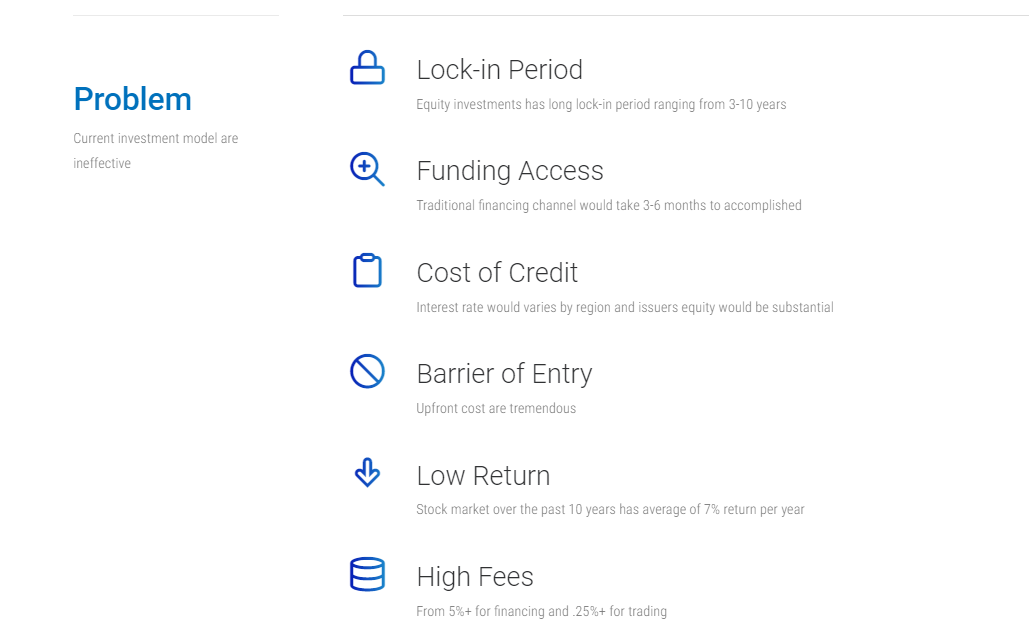 So if your company costs for about one hundred thousand dollars so you will have nothing at all just seven thousand dollars per year and this is ridiculous for me it's a very low amount so and of course of course the last thing is high fees I think it's everything clear here because the fees are really high and unacceptable nowadays
So and the solutions are here so zero fees no minimum and actual return this is what I like and appreciate this is what is going to be very attractive for the users now everybody can and invest even if you have an one dollar so this is really cool of course our this platform allows to use our s field as well as Scribner money so both currencies are acceptable on this platform
One more interesting fact about the equity fund which opens the gates to the new opportunity so they have their own fund so I think it will help us for the future investments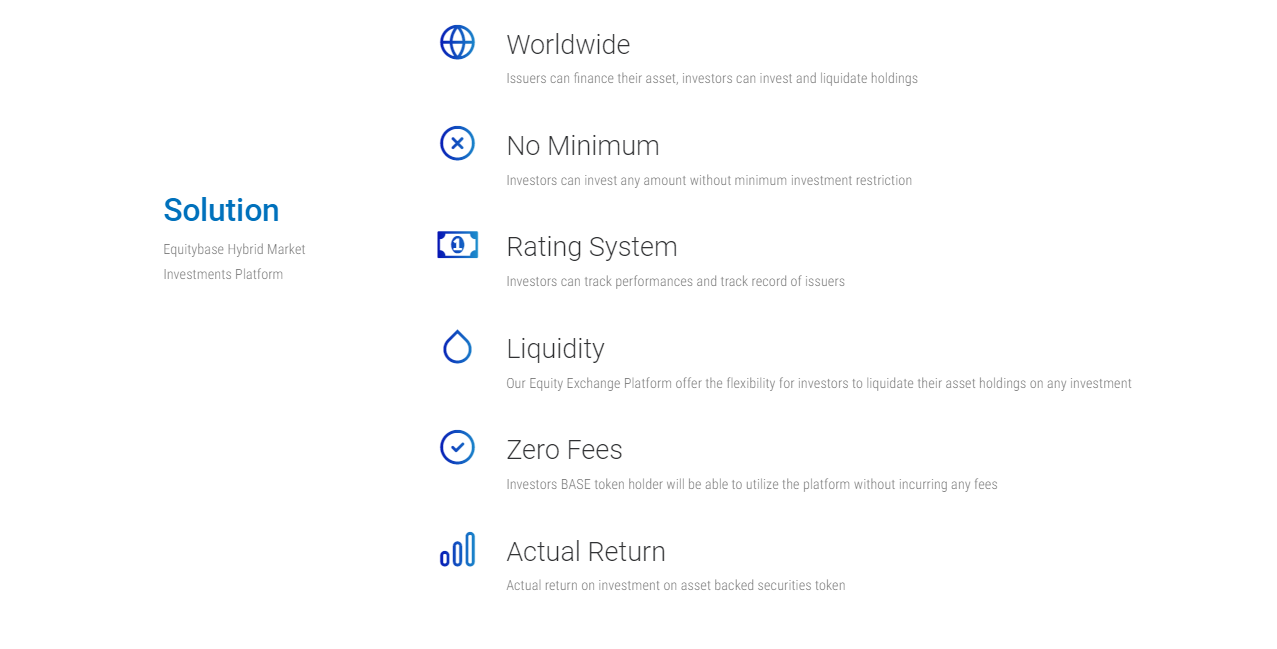 But let's talk about the tokens so the talking symbol is BASE the token type is ERC 20 calls of the platform is the Ethereum I think it's all clear also the talking price now is about 28 cents and just pay attention guys minimum purchase none so just if you have a $1 you can invest it it's really cool the hard cap is about 50 million dollars and it's really a huge amount.
So here you also find some information about what Valley could be used here it's so clear that it's the ERC 20 talking that is why just Ethereum Valley or just something like this if you want to save some sides of the traditional Mason system so with in invests in inventions over $100,000 you will have an additional customer services.
Author Info :